5
Feb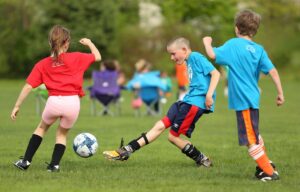 (there will be no in-person registration this year only online)
WE WILL NOT BE ACCEPTING PAYMENTS AT THIS TIME
Please feel free to sign your child(ren) up for soccer and or Baseball/Blastball using the form attached.
We are hoping to get everything lined up so if we are able to play this year we are all ready.
We will set up a form of payment at a later date closer to the spring.
WHAT – SOCCER / BASEBALL/BLASTBALL
WHO – child(ren) born in 2017-Grade 5
WHERE – behind the school
WHEN:
Soccer Thursday Nights 6:15pm-7:15 pm (7:30 for the older group)
Base/Blast-ball Wednesday Night 6:15-7:00 pm (7:15 for the older group)
To registration: Web Form